If you are planning to vacation in Switzerland and wish to purchase art, or you're simply interested in luxury art in Switzerland, this blog post is for you.
At Grove, we are opening a seasonal Gallery in Switzerland in the hope of opening the market to those in the area of Villars sur Ollon, whether it be the locals or tourists enjoying a festive break. Read on to learn more about the Swiss art market and more about this exciting Grove Gallery development.
The Swiss Art Market
Switzerland is home to the Swiss Alps, a popular skiing holiday destination featuring gorgeous valleys, high peaks, and breathtaking scenery. It is also home to a flourishing art market – a range of luxury art dealers, established auction houses, and high-rated art advisory services.
Although 'Swiss art' can drastically vary, there is a clear recurring theme; nature and the Alps, as well as clear modesty. That being said, the Switzerland art world is diverse, just like the country is. As well as countless noteworthy Swiss artists, there are many places where you can not only view art but purchase it.
With a myriad of established galleries and museums, you can both admire and buy art across the country. Likewise, in Switzerland, you can find high-end art auctions and both international and regional fairs that attract art investors and admirers from around the world. You can also find seasonal galleries spread across popular tourist destinations
Switzerland is home to a huge international clientele of art dealers, art collectors, and collecting institutions – put simply, the Swiss art market is booming. From January 1st 2016, Switzerland implemented measures to prevent laundering within the art industry, targeting freeports such as the Geneva Post, assuring serious artists that trade is above board.
The art market in Switzerland has often been played by large industrial families that acquired extensive and valuable collections – for example, the collections of Emmanuel Hoffmann in Basel, or Oskar Reinhard in Winterthur. Although private ownership previously dominated the market, from the 1970s, public involvement has been steadily increasing.
Art Basel
The world's most prominent international art fair, Art Basel, takes place in Switzerland each year as summer begins. The fair draws much attention from artists, collectors, curators and galleries across the globe, from the UK to Australia.
Although Art Basel targets those wishing to invest in art and expand their art collection, as well as art specialists, more and more people who are simply interested in the art world have begun to attend the prestigious fair.
In 2021, Art Basel featured 273 exhibitors – with over 20 of them participating in the fair for the first time. It is a great opportunity to not only admire but purchase art directly from the owner.
Art Basel was founded back in 1970 by a group of art gallery owners that set up the foundation. At Art Basel, you can find a range of visual arts; including sculptures, installations, photographs, drawings, paintings, and even performances. Bringing together the most influential galleries, an art committee chooses from more than 1,000 candidates; only exhibiting the best of the best.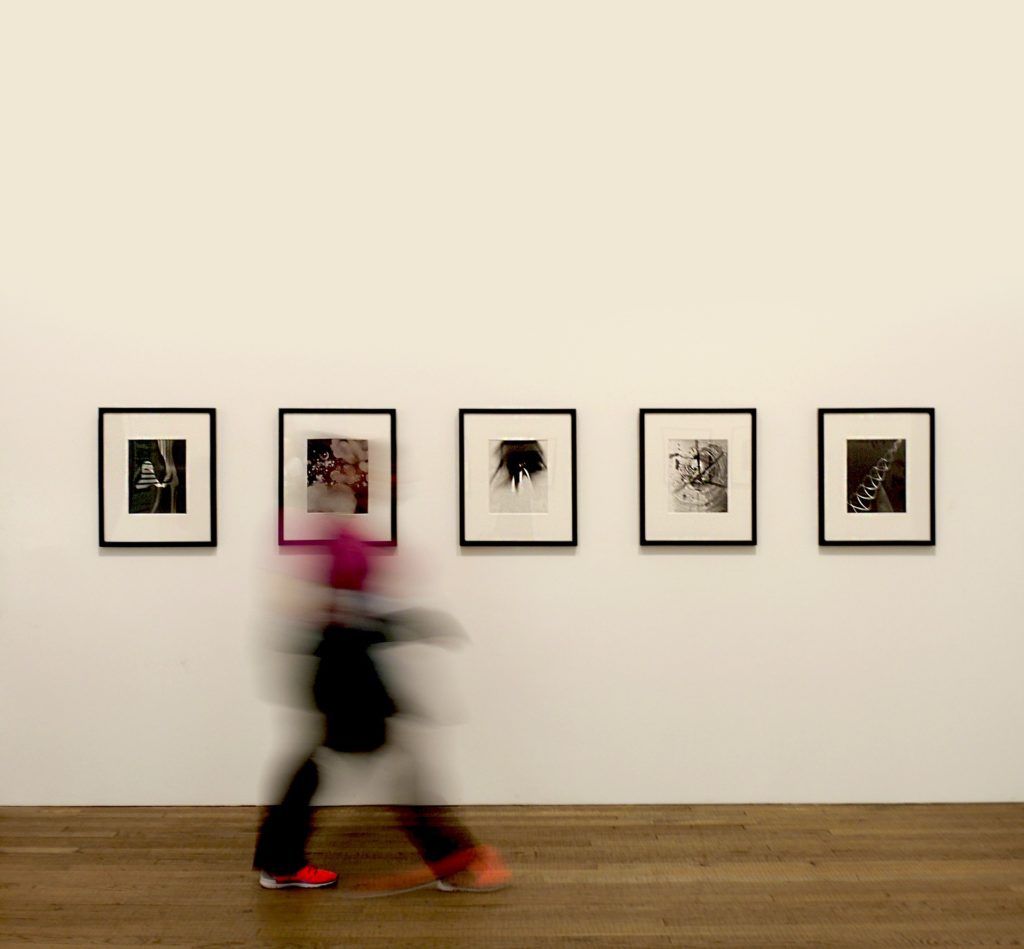 Grove Seasonal Gallery
If you're looking to purchase art in Switzerland, you will be glad to learn that our team at Grove are opening a seasonal gallery from December to April, across the entire ski season. The location of the gallery is perfect; Villars Sur Ollon is a scenic holiday resort in the heart of the Alps, with incredible views of Mont Blanc Massif as well as Lake Geneva.
The location is situated at 1300 m and is a tourist hotspot for skiing. The skiing area includes a glacier skiing area as well as snowparks, 44 km of skiing trails, sledging runs, hiking trails, and even areas for children.
If you're on holiday in the area and are looking to unwind, you can visit our seasonal gallery until April 2023. We will be exhibiting art from the likes of Stony, Opake, Lauren Baker, Christian Furr, and Rob Munday.
Stony
Stony is a passionate artist, presenting art in a fresh and raw form. Born in 1965, Stony was diagnosed with dyslexia and autism and found it difficult to express himself.
He began to use art to do so, creating pencil drawings of his surroundings. He signed with the UK Publishing House, DeMontfort Fine Art, and his work is featured in over 50 Galleries in the UK. His work has been exhibited all over the world and will be featured in Switzerland throughout the upcoming ski season.
While undergoing surgery, chemotherapy, radiotherapy, immunotherapy and clinical trial for a Glioblastoma Grade 4 Brain Tumour, he raised money for The Brain Tumour Charity.
Opake
Opake is a prominent artist known for his unique style – for example, depicting cartoon characters in unusual ways such as Pink Panther surrounded by skulls. He defines this style as the disintegration of pop culture', with 'insanity' being a key theme in his artwork.
He began utilising social media to gain a following around his art, acquiring over 120,000 followers on Instagram. His work has been featured in countries around the globe, including the United States, Japan and Mexico.
Christian Furr
Christian Furr became the youngest artist to paint Queen Elizabeth II in 1995, at age 28. He was personally selected by the queen to be commissioned by the Royal Overseas League.
He is highly sought after for his commissions, including both paintings and portraits – and his artwork is collected privately around the world. You can find his work in the permanent collection of the Dorchester and Dorchester Collection's Art Hotel, 45 Park Lane in London.
Furr's work has also been featured on the walls of The National Portrait Gallery, the Saatchi Gallery, and the Royal Society of Portrait Painters – as well as the private collection at the Vatican. His work will also be exhibited at the Grove seasonal art gallery in Switzerland.
Rob Munday
Rob Munday became a Fellow of the Royal Society of Arts, London this year. In 2003, Munday was asked to shoot the first official holographic portrait of Queen Elizabeth II, becoming the first official Royal holographer. This was commissioned to commemorate Jersey Island's 800-year allegiance to the throne.
In 2011, he was again commissioned to create the world's first holographic postage stamp to commemorate the Diamond Jubilee. You can also find the portrait on the world's first £100 banknote – also featured on the cover of TIME Magazine in 2012.
His work can be found in galleries and collections around the world, such as The Imperial War Museum, the UK Government Art Collection, the National Portrait Gallery, and more – and will soon be exhibited in our very own Swiss Art Gallery.
Lauren Baker
We will also be exhibiting works by Lauren Baker at our seasonal gallery. Baker is a multidisciplinary contemporary artist – her work explores human connection along with the expansiveness of the universe.
Baker's unique style portrays the power of energy, using light to express 'the secrets of the universe'. Her work exhibits a sense of mystery – connecting with something bigger than ourselves and our world – and is exhibited internationally.