Art is subjective. It is a form of expression and the type of art that appeals to you is personal. Preference for art widely differs from one person to the next so building an art portfolio can seem daunting if you are unsure what art will be worth more in the long term.
Everyone has different tastes and preferences when it comes to art, this could be from a certain style or genre, including contemporary art or from a particular time period or even down to colour preferences. As art is so subjective, it makes the process of fine art investing a challenging one as you may not know just what is investable and worthwhile.
If you are looking to invest in fine art and are looking for tips on how to start your fine art collection then you have come to the right place. In this article, we will be giving you advice on exactly where and how to start your fine art collection and how to start investing in original art pieces.
Fine Art Investment
The fine art market can seem like a minefield and a daunting venture to start investing in if your goal is to make those returns on your investments in the future. Contrary to popular belief, the art world isn't just for those who have a lot of wealth and millions of pounds available to spend on investing in the biggest names in art.
Art investments can be for everyone, no matter who you are or what your background is. You can invest in fine art and cater your investments to your budget. Whatever your preferences and what you are after, you can begin your art investment journey and start building that collection today.
Explore our helpful blog post outlining what you need to know about art investments, or speak to an expert at Grove Gallery to learn more.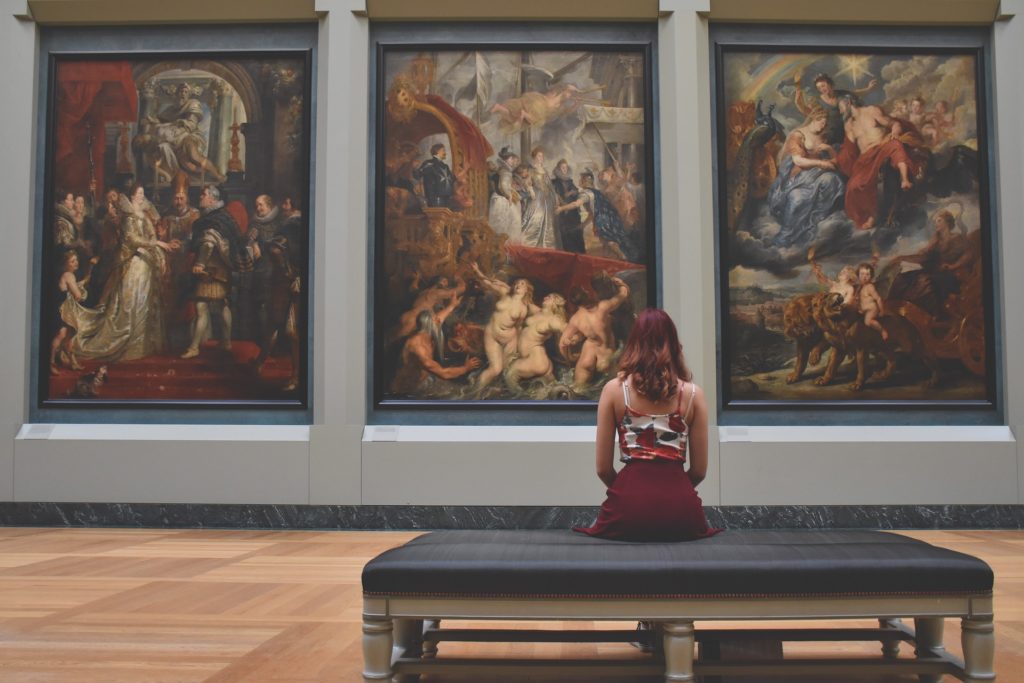 How to Build Your Art Collection
Read some of our top tips on how to start your art collection including how to decide just what to put your money towards and how to get your collection started and off the ground.
Trust Your Gut
Trusting your gut and what your instincts are telling you when it comes to purchasing and investing in art is the first and most simple piece of advice that we can give.
If you can't stop looking and admiring a piece of art and therefore want it for your home, then this could be a sign. If you were to leave and someone else purchased the art in question, how would that make you feel? If you feel like you cannot live without it, it is time to invest.
Prints Are Affordable and Can Be Worthwhile
Prints are a more affordable option when it comes to purchasing works of art, especially if you want to build up your collection without breaking the bank.
Original prints are the way to go if you are looking to delve into investing. Original prints can hold a lot of value, meaning they could turn out to be a healthy and quality investment if you choose right and choose wisely.
Well-known artists will often produce limited-edition prints in small batches. It is all about keeping your eyes peeled for limited editions when it comes to prints.
Where to Find Art to Help Build Your Collection
Not sure where to start looking for art to start your collection? Knowing just where to look could be the key to finding the perfect pieces and the gems that are waiting to be found and sold to you.
When it comes to art, there are two different types of markets. There is the primary market and the secondary market too.
Primary refers to when you are purchasing straight from the artist or art gallery whereas the secondary market refers to art that has already been sold and is being resold. Therefore, any art that has been sold more than once is secondary.
Read below for some great examples of where to find quality art so you can start building your collection.
Galleries
Art galleries are great because not only can you view art in them, be inspired and take in lots of art genres from amazing artists, but you can also purchase art there too.
Art galleries are actually one of the main places that serious art investors use to find art and many art galleries are primary markets.
In-person at art galleries, you are able to ask all the questions you need to the art advisors available there, which can help you get the answers you need. This can help determine whether or not a piece of art will make a worthwhile investment for you.
Art Auctions
Art auctions mainly feature art from the secondary art market so bear this in mind if you are looking for more primary art for your collection.
An art auction house can sometimes be misleading as you are likely to pay a buyer's premium on top of your winning auction bid.
This can sometimes be up to 30% which can make a huge difference when it comes to investing. Therefore you should bear in mind the buyer's premiums and check out the fine print before you decide to attend or bid.
Online Auctions
Online art auctions are a great place to purchase art too. You can invest in art from the comfort of your own home thanks to online auctions. Many people looking for art have a preference on whether or not they wish to aid at an auction online or an in-person auction.
The downside to online is that you can't see the art in person or close up, perhaps tainting or limiting the way you see the art or the way it makes you feel. You may not be able to get a true feel for some pieces.
Online auctions are still a really easy and hassle-free way of building up your fine art collection for your investments and online art auctions continue to work well for many.
Art Fairs
Art fairs are great for discovering new artists and up-and-coming artists too. Art fairs can be a fantastic way to snap up original pieces of art directly from the artist themselves.
However, it's important to note that there is no guarantee with certain artists that your artwork will go up in value, which could mean bad news for your investments.
Fine Art Investment at Grove Gallery
As a well-established London-based gallery, Grove Gallery offers everyone the investment opportunity to build on their art collection and art investment portfolio.
We can help everyone, whether you are experienced in the art world and have a track record of being an avid art collector, or if you are new to the art investing game – everyone is included and there is something for everyone at Grove Gallery.
If you need more information and tips on how to build on your art collection then we offer impartial and independent advisory services on how to build your very own private art collection.
We are passionate at Grove Gallery about sharing knowledge and expertise, it has been a fundamental part of our culture here and we love helping those who are passionate about art make worthwhile investments. Feel free to get in touch with us today, our dedicated contact form can be found below: https://grovegallery.com/contact-us/